Diving and boating safety services for UC Berkeley researchers are now provided by the UC Dive & Boat Safety Consortium. 
T
he 
UC Dive & Boat Safety Consortium
 is an association between UC Berkeley, UC Irvine (UCI), UC Merced (UCM), UCOP and UC Santa Barbara. The Consortium's primary purpose is to provide UC Berkeley, UCI and UCM with the dive and boat safety oversight and support necessary for their campuses' research projects involving SCUBA or boats.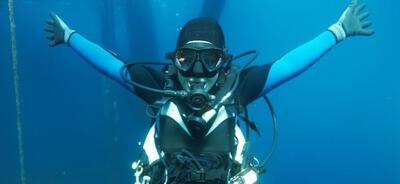 This Consortium also enables UC Berkeley, UCI and UCM to meet the scientific diving standards of the Fed and Cal Occupational Safety and Health Administration (OSHA) and the American Academy of Underwater Sciences (AAUS) by providing the training, dive planning, and logistical support required for this type of underwater work. Furthermore, the Consortium helps ensure that all member-related scientific boating activities meet the requirements set forth by the US Coast Guard, the California Department of Boating and Waterways, and the Scientific Boating Safety Association.
The UCSB Dive and Boat Safety Program manages and helps support this UC Dive & Boat Safety Consortium, however, the UC Berkeley, UCI and UCM diving and boating activities operate specifically under the UC Consortium Dive and Boat Safety Manual and Control Board.