Lab Coat Drop-off:
Pack lab coat(s) in a bag or box and seal it.
Bring the lab coat(s) to the Hazardous Materials Facility Monday-Friday, 6am-2:30pm.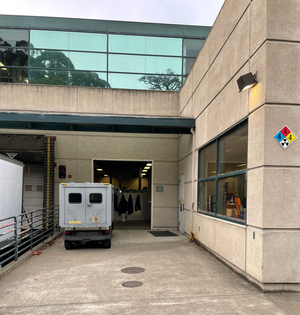 Hand the bag or box to a staff member.

If you cannot gain entrance to the building, ring the doorbell outside the large sliding gate.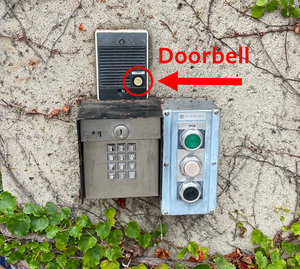 Mail Extra Lab Coat(s) to EH&S:
Pack lab coat(s) in a bag or box, and seal it.
Print an EH&S mailing label.
Place the box or bag into the UC Berkeley Campus Mail (not US Postal Service mail).
Request EH&S Pickup (for returns greater than 10 coats)​:
Place lab coats in bags or boxes and set aside in a safe location.
Fill out the Lab Coat Pickup Request Google form.
While soiled lab coats can be returned to EH&S, lab coats contaminated with toxic chemicals, biological hazards, or radioactive materials should be disposed of as hazardous waste. Refer to How do I get my Lab Coat Cleaned? to determine possible contamination and appropriate disposal methods.